MUSÉE VIVANT DE L'ÉCOLE PUBLIQUE - Museum and interpretation centers - Laval
MUSÉE VIVANT DE L'ÉCOLE PUBLIQUE
Museum and interpretation centers , Folk art and traditions , History , Children's museum
at Laval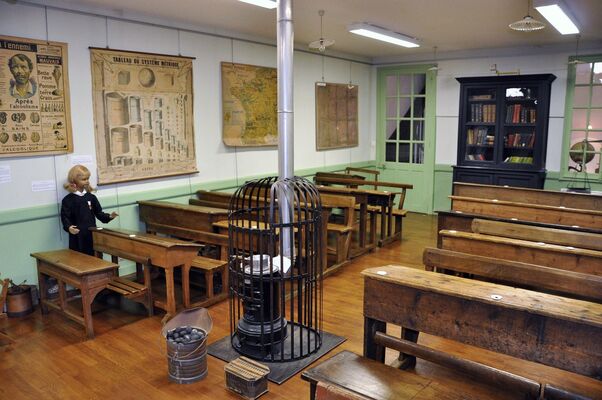 Laval Tourisme
Laval Tourisme
The living museum of Laval Public School is on the site of a former school. Rediscover the atmosphere of a primary school of the late 19th and early 2oth centuries.

The Living Public School museum, opened in Laval in 1991, currently includes more than 10,000 objects to remember what was the school in the past.

Visitors will be able to discover the reconstitution of a room from the beginning of the 20th century with its period furniture, the class material used in the old school. Schedules: - Tuesdays, Wednesdays and Thursdays from 13h00 to 17h by appointment - the 2nd Sunday of the month from 14h to 18h without reservation For GROUPS: Make an appointment at 02 43 53 87 10 or museeecole-laval53 @ orange. en-All rooms are wheelchair accessible. -The tour guide is translated into English, Spanish, German and Braille.
Laval Tourisme
Laval Tourisme
Leave a review about Musée Vivant De L'école Publique :
Bad

Average

Good

Very good

Excellent
Au travers de mon compte-rendu, vous comprendrez aisément que je mets la note max!

Un musée très intéressant, une belle reconstitution d'une salle de classe d'antan. La personne présente a été disponible pour les questions et d'une extrême gentillesse. La petite boutique regorge de trésors d'autrefois (plumes, ardoises, cahiers, livres, affiches...) Un petit musée sans prétention et très agréable à visiter seul ou en famille.

Bonne visite en famille -personnel agréable - les enfants adorent