BB // lecture spectacle - Local event - Laval
BB // lecture spectacle
Local event , For children at Laval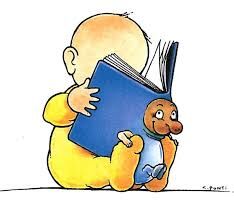 Ce spectacle « BB », spécialement conçu pour les tout-petits (et leurs plus grands frères et plus grandes soeurs…) a été écrit d'après l'album de Bénédicte Guettier, Le papa qui avait 10 enfants.
« Bonne nouvelle, les 10 enfants du papa sont nés, Ils pèsent 33 kg et 333 grammes !
Au début, vous étiez tout petit, petit, petit, petit... Et puis vous avez grandi, grandi et encore grandi...
Et un jour, vous êtes arrivés parmi nous ! » C'est l'histoire d'un papa qui avait 10 bébés. Il était très fatigué quand arrivait la nuit et pourtant en cachette, il fabriquait un...
L'interprétation de Florence Arnould rend le texte drôle, touchant et vivant.

À partir de 2 ans
Durée : 40 minutes

L'entrée est libre et gratuite dans la limite des places disponibles.
Réservation obligatoire au 02 43 49 47 69.
Nous vous garantissons votre réservation jusqu'à 5 minutes avant le spectacle.
En cas de retard, l'entrée dans la salle n'est plus garantie.
Schedules

On

October 21, 2018

at 16:00
Leave a review about Bb // Lecture Spectacle :
Horrible

Bad

Average

Good

Excellent
There is no review about Bb // Lecture Spectacle, be the first to leave one !