BUBBLE BOUM « USA » #6par4 - Laval
BUBBLE BOUM « USA » #6par4
Sports and recreation , Today's music (rock, pop, rap) at Laval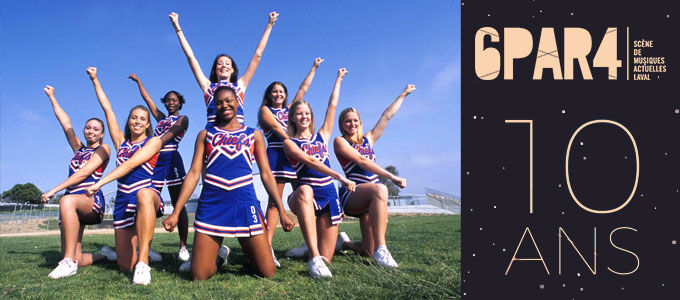 Cap sur l'Amérique pour cette Bubble qui célèbre 10 ans de concerts et autres bamboches au 177 rue du Vieux Saint-Louis ! Et c'est bien connu, de Laval au pays de l'Oncle Sam, seuls nous séparent la Bretagne et, certes, un océan. Rien d'insurmontable toutefois pour importer le rêve américain entre les murs du 6PAR4 ! Que vous rêviez d'endosser un costume de pom-pom girl ou de rejouer aux cow-boys et aux Indiens, de vous grimer en Marilyn ou de singer un milliardaire à la crinière orange, la mythologie « Made in USA » a cela de fascinant qu'elle permet tous les excès, toutes les extravagances. Karakoké live et dj-sets débridés promettent une soirée « bigger than life », que nous envient déjà tout Broadway, Las Vegas et Hollywood réunis. Let's party !
Schedules

On

February 9, 2018

from 22:00 at 4:00
Leave a review about Bubble Boum « Usa » #6Par4 :
Horrible

Bad

Average

Good

Excellent
There is no review about Bubble Boum « Usa » #6Par4, be the first to leave one !