Collectif Team Peace + Yves Tole Family - Concert - Forcé
Collectif Team Peace + Yves Tole Family
Concert at Forcé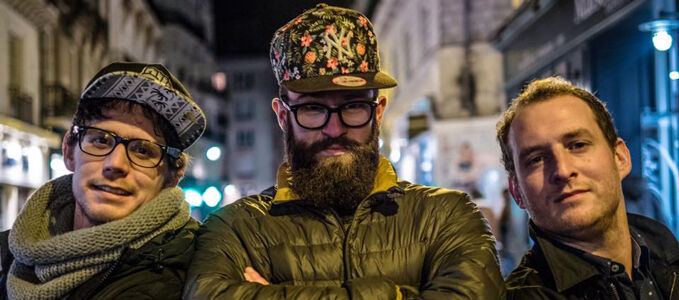 Le Collectif Team Peace, groupe mayennais de « Reggae français » aux influences diverses (chanson française, hip hop), est une formation musicale qui a vu le jour en 2015. Edouard et Antoine chanteurs et respectivement guitariste et bassiste se sont connu sur les bancs du lycée. Le groupe est donc composé de trois musiciens, basse, guitare pour la partie rythmique et accordéon bien présent pour la mélodie, le tout au service de chants aux paroles positives et pacifistes. Le collectif propose aussi souvent à ses amis de venir chanter ou jouer avec eux pour enrichir leurs compositions.

Yves Tole Family :
Après 6 ans de tournée avec Alpha Blondy en tant que batteur, il s'installe en France pour se consacrer à sa carrière solo. C'est du côté de Laval qu'il crée le Yves Tole Family, groupe aux influences reggae, funk et soul qui se compose de Yves Tole (chant), Papa Alex (batterie/chant), Manège Toinou (basse), Papa Doré (guitare), Papa Jo' (claviers) et Papa Go' (guitare).
Leave a review about Collectif Team Peace + Yves Tole Family :
Horrible

Bad

Average

Good

Excellent
There is no review about Collectif Team Peace + Yves Tole Family, be the first to leave one !