Expo : "Scènes de vie en Amazonie colombienne" - Laval
Expo : "Scènes de vie en Amazonie colombienne"
Concert at Laval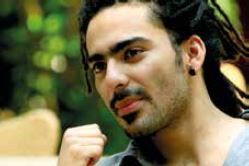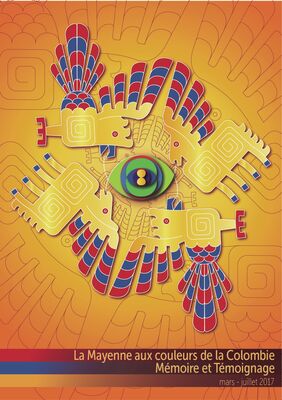 Improviser à 4 mains, c'est écouter l'autre, s'écouter, interagir et prendre des décisions à une
vitesse vertigineuse. Les 2 pianistes inventent ensemble une forme, un discours, un style. Les
auditeurs peuvent ainsi, en plus d'apprécier la création musicale, prendre conscience que
la communication en musique se passe de mots. La musique commence là où le langage
s'arrête.
Les quatre mains sont celles des pianistes Florence Pavie et Diego Franco. Quatre mains qui proposent un répertoire franco/colombien, entre musique classique, jazz et musique populaire. Pianiste colombien, diplômé de l'École Normale de Musique de Paris et de l'Université El Bosque de Bogotá, Diego Franco développe aujourd'hui une passion pour la pédagogie et la médiation musicale. Il est membre de
l'association Euphonia engagée en faveur du développement de la pratique musicale et du partage culturel entre la France et la Colombie. Avec le projet PianoMovil, Diego Franco embarque son piano dans un camion à la rencontre des Colombiens pour faire voyager son répertoire en Colombie dans des sites plus insolites les uns que les autres. Enseignante et concertiste internationale, diplômée du
conservatoire national supérieur de musique et de danse de Paris, Florence Pavie est une musicienne par nature. Sa démarche exigeante et intuitive, motivée par le plaisir du partage, lui permet d'aborder tous les répertoires classiques mais aussi la musique populaire, du blues à la musique bretonne en passant par le tango, s'appuyant sur leur caractère et leur expressivité propres. Tout comme Diego Franco, Florence Pavie promène son piano au hasard des rues et au gré de ses escapades, et propose aux passants de véritables impromptus musicaux.

Infos : Office de tourisme du Pays de Laval - 84 avenue Robert Buron - 53000 LAVAL - 02.43.49.46.46
Gratuit

Documentation
Schedules

On

November 4, 2017

at 17:00
Leave a review about Expo : "scènes De Vie En Amazonie Colombienne" :
Horrible

Bad

Average

Good

Excellent
There is no review about Expo : "scènes De Vie En Amazonie Colombienne", be the first to leave one !