L'Énorme Crocodile // Récit musical - Local event - Laval
L'Énorme Crocodile // Récit musical
Local event , For children at Laval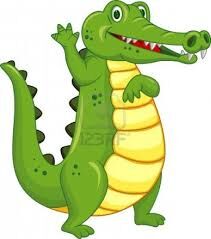 « Rien n'est plus délicieux qu'un enfant dodu et bien juteux ! » dit l'énorme crocodile.
Ce matin, l'Énorme Crocodile a décidé de quitter sa rivière boueuse pour trouver un petit enfant à
dévorer ! Heureusement, ses « ruses habiles » et ses « pièges subtiles » vont être déjoués, car les
autres animaux de la jungle vont tout faire pour l'en empêcher...
Une véritable épopée à travers la jungle, un texte savoureux à raconter pour rire des mésaventures
du crocodile jusqu'à un dénouement bien mérité.
Par la Cie Serres chaudes

Texte : adaptation de l'album de Roald Dahl
Récit : Coraline Cauchi
Piano Fender Rhodes, Djembé & Senza : Baptiste Dubreuil

Pour les 3-6 ans
Durée : 40 min

L'entrée est libre et gratuite dans la limite des places disponibles.
Réservation obligatoire au 02 43 49 47 69.
Nous vous garantissons votre réservation jusqu'à 5 minutes avant le spectacle.
En cas de retard, l'entrée dans la salle n'est plus garantie.
Schedules

On

November 4, 2018

at 16:00
Leave a review about L'Énorme Crocodile // Récit Musical :
Horrible

Bad

Average

Good

Excellent
There is no review about L'Énorme Crocodile // Récit Musical, be the first to leave one !