Les lundis au cinéma du Monde - Local event - Laval
Les lundis au cinéma du Monde
Local event at Laval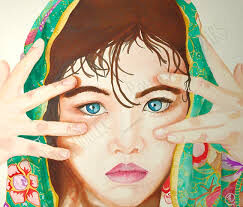 Laval se voit enrichir de nombreuses cultures du monde par l'arrivée de migrants des 4 coins du globe. Au théâtre du tiroir nous souhaitons participer à cette hospitalité et offrir un espace de paroles aux réfugiés. Parmi eux, certains sont musiciens ou comédiens, cinéastes ou poètes… Notre hospitalité sera donc artistique.
Pour que chaque lavallois puisse faire leur connaissance, un lundi par mois, nous proposons un film apporté par ces réfugiés artistes ou non. Suivra une table ronde pour faire mieux connaissance avec ces hommes et ces femmes et leur pays d'origine qu'ils ont été contraints de fuir...
Deux séances : 18h (projection) et 20h (projection et table ronde).

Lundi 17 décembre 2018 : Cyrilo, acteur dans «Les suppliantes» nous présentera son pays et les films qu'il a réalisés chez lui, en Guinée équatoriale, en tant que réalisateur et comédien sur commande de l'Alliance française.

Lundi 28 janvier 2019 : Abo et Édouard, jeunes comédiens réfugiés d'Arménie nous présenteront leur film «Tout va bien», comédie satyrique tournée en Arménie avec les comédiens de l'école nationale de théâtre d'EREVAN...

Lundi 11 février 2019 : Salomon, musicien d'Erythrée et Zerit, poète, acteurs dans «Refugiés poétiques», nous présenterons leur pays qui vit sous dictature totalitaire depuis 1993...

Lundi 18 mars 2019 : Walid et Sana, comédiens dans «Les suppliantes» nous présenteront leur Syrie, pays dévasté par une une guerre meurtrière qui ne finit pas.

Lundi 29 avril 2019 : Abdulasmi, menuisier afghan et chanteur réfugié à Laval, nous contera et chantera son pays aux multiples visages.
Schedules

On

December 17, 2018

On

January 28, 2019

On

February 11, 2019

On

March 18, 2019

On

April 29, 2019

at 18:00 and at 20:00
Leave a review about Les Lundis Au Cinéma Du Monde :
Horrible

Bad

Average

Good

Excellent
There is no review about Les Lundis Au Cinéma Du Monde, be the first to leave one !