THERAPIE TAXI + BAGARRE #6par4 - Laval
THERAPIE TAXI + BAGARRE #6par4
Today's music (rock, pop, rap) , Cultural , Concert at Laval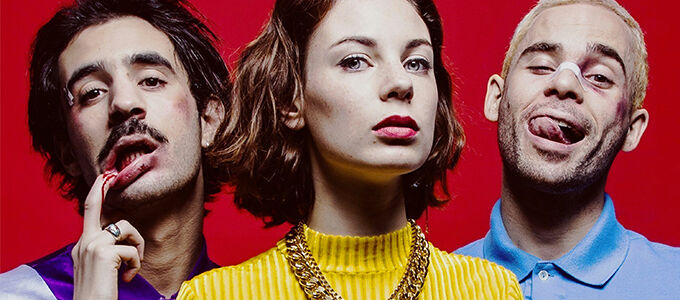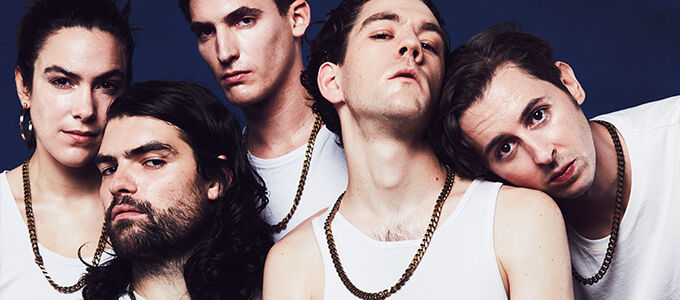 THERAPIE TAXI
France

Ca rime, ça sonne et ça parle. De tout mais surtout de rien. Du tinder love aux soirées trop arrosées, de la drague et des excès. Avec ses textes en français, Therapie TAXI se pose comme un miroir acerbe de la jeunesse et de son temps, désabusé peut-être, mais brûlant de désirs.

Surgi sur la scène pop francophone avec quelques singles dérangés et dérangeants et un 1er EP sorti en 2016, Therapie TAXI bouscule la chanson française acoustique en lorgnant du côté de l'électro et de rythmes punk rock. Avec ce 1er album intitulé « Hit Sale », Adé, Raph et Renaud enfoncent le clou sans complexe et envoient 14 titres qui donnent envie d'aimer, de rêver ou de danser. On pense parfois à Sexy Sushi qui aurait troqué ses ordis bugués contre des guitares en bois et des synthés aériens, à une Lio de la génération Snapchat…

Mais trêve de comparaisons : Therapie TAXI ne ressemble finalement qu'à lui-même, soit la rencontre entre deux garçons et une fille bien décidés à faire des hits – Une thérapie de choc !

BAGARRE
FRANCE

Découvert il y a deux ans avec leur EP Musique de Club, BAGARRE s'est révélé être un des lives les plus fiévreux de la scène hexagonale : BAGARRE, c'est l'amour et la sueur, pas de fosse, pas de scène, un seul club.

Ne leur parlez pas ni de « genres » ni de « styles », ils cherchent à faire tomber les barrières. Les cinq membres du groupe fonctionnent de manière horizontale : tout le monde compose, tout le monde chante, tout le monde danse.

Ils reviennent avec leur single Béton Armé qui va faire chavirer les amoureux de pyramide humaine, d'anarchisme musical et de clubbing autogéré.
Leave a review about Therapie Taxi + Bagarre #6Par4 :
Horrible

Bad

Average

Good

Excellent
There is no review about Therapie Taxi + Bagarre #6Par4, be the first to leave one !