Virginie Despentes x Zerö #6par4 - Laval
Virginie Despentes x Zerö #6par4
Concert , Today's music (rock, pop, rap) , Cultural , Music at Laval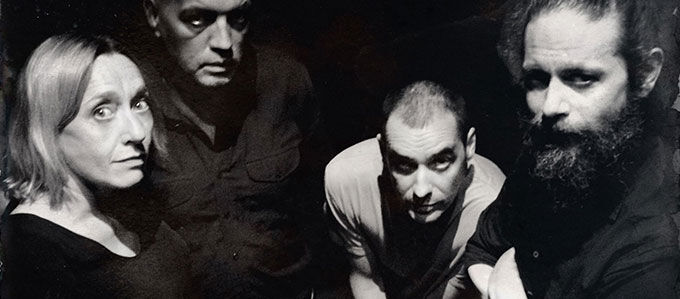 Virginie Despentes x Zerö
France

Depuis Baise-moi en 1994, Virginie Despentes s'est imposé comme un écrivain majeur avec notamment Les Jolies Choses (prix Flore 1998), Teen Spirit, Apocalypse bébé (prix Renaudot 2010) ou encore son essai King Kong Théorie. C'est qu'il y a chez elle une énergie d'écriture salutaire et sans concession, mais aussi une intelligence rare. L'acuité de son regard sur le monde contemporain (tantôt hilarant, tantôt glaçant de vérité), on la retrouve dans la « série » Vernon Subutex, fresque incroyable dont les deux premiers tomes sont parus.
Personne n'échappe à Virginie Despentes et, en même temps, elle sait très bien qu'il est jouissif de canarder à tous crins. Elle s'efforce donc de prendre à bras-le-corps, et d'aimer aussi, cette galerie de personnages ultramodernes qu'elle met en scène.
Pour cette lecture musicale, présentée en avant-première à l'hiver 2015 à La Maison de la Poésie à Paris, elle est accompagnée du groupe de rock Zëro pour payer une dette littéraire : celle qu'elle doit au mythique Requiem des innocents de Louis Calaferte.


D'album en album, Zëro se bonifie, intègre son passé comme la meilleure des influences pour imposer une nouvelle identité et écrire une nouvelle page de son histoire. Voilà un groupe qui n'a plus rien à prouver mais animé par la volonté de toujours amener les choses un cran au dessus.
Que se soit dans les moments de fureur ou dans les passages plus atmosphériques, Zëro est désormais passé maître dans l'art d'installer une tension permanente. Parfois tout en retenue, parfois aliéné, la musique de Zëro se distingue par sa capacité à ensevelir l'auditeur sous une somme de détails sans jamais l'étouffer. Un véritable savoir-faire qui n'est pas donné à tout le monde.
Leave a review about Virginie Despentes X Zerö #6Par4 :
Horrible

Bad

Average

Good

Excellent
There is no review about Virginie Despentes X Zerö #6Par4, be the first to leave one !